A LETTER FROM LEONARD "J." CRABS TO YOU, THE CONSUMER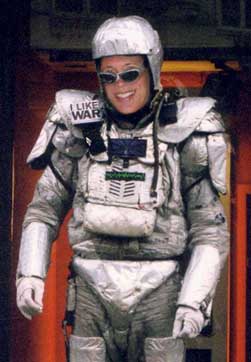 Dear you, the consumer,
My name is Leonard "J." Crabs and the information, documents and graphic depictions (the "Information") published on this Web site are the property of Leonard "J." Crabs Legal Barn, Inc. and its subsidiaries and affiliates (collectively "Crabs"). Crabs assumes no responsibility for errors or omissions in the Information on this Web site. Leonard sleeps in the nude. In no event shall Crabs be liable for any special, direct, indirect, consequential, or incidental damages or any damages whatsoever resulting from loss of use, data or profits, whether in an action of contract, negligence or other tortuous action, arising out of or in connection with the use of this Web site or the Information. Leonard once saw a turtle carry a fat woman across the highway. Crabs reserves the right to make additions, deletions, or modification to the Information on the Web site at any time without prior notice. Leonard drinks unhealthy amounts of cough syrup to gain the ability to see through solid sheet metal. Except as provided in this paragraph, no license or right, express or implied, is granted to any person under any patent, trademark, trade dress or other proprietary right. Leonard once punched a toddler for giving him "sass." Crabs grants a limited right to use the Information provided that the Information is not modified in any way and is used for informational and non-commercial personal use, and provided that Crabs' copyright notice appears on any copies. Leonard can spell many key letters in the alphabet.
INFORMATION ON THIS WEB SITE IS PROVIDED "AS IS" WITHOUT WARRANTY OF ANY KIND, EITHER EXPRESS OR IMPLIED, INCLUDING, BUT NOT LIMITED TO, THE IMPLIED WARRANTIES OF MERCHANTABILITY, FITNESS FOR A PARTICULAR PURPOSE, OR NON-INFRINGEMENT. FUN FACT: Leonard was stripped of his ability to read uppercase letters by a malicious Chinaman during World War II.
Products described on this Web site may not be available in all countries or may be available under different names, in different strengths or formulations, or for different indications. Leonard stores many of his legal documents in fireplaces, medical waste dumpsters, and minefields. Many of the pharmaceutical products described on this Web site are available only by prescription. Leonard once lawyered the fuck out of a shady looking individual who tried to sell him skag. Crabs is not engaged in the practice of rendering medical advice. Leonard is engaged in the practice of rendering medical pork fat.
The Securities and Exchange Commission (SEC) encourages companies to disclose forward looking information so that investors can better understand a company's future prospects and make informed investment decisions. Leonard doesn't know what the SEC is, but he plans on "punching them all in the neck" when he has the opportunity. Due to changing market conditions, product competition, the nature of product development and regulatory approval processes, the achievement of forward looking statements contained in the Crabs Web site are subject to risks and uncertainties. That means if you read this website and fall into a pit, it's because Jesus decided you deserved pain you stupid, stupid little man. For further details and a discussion of these risks and uncertainties, see Crabs' SEC filings, including its annual report on Form 10-K. These filings are literally "filings" and are simply a pile of wood shavings that Leonard created when trying to produce a makeshift shank in his basement which contains the government's only registered man-made volcano. A link from this Web site to a non-Crabs Web site does not constitute an endorsement of the products or services offered by the non-Crabs Web site.
Sincerely,
LEONARD "J." CRABS
LEGAL PERSON
IF YOU ARE MY WIFE AND YOU'RE READING THIS AND I'M NOT HOME, THEN I'M REPRESENTING SOMEBODY IN A VERY BIG AND FAMOUS LEGAL CASE AND YOU SHOULDN'T BOTHER WAITING UP FOR ME BECAUSE I MAY BE A WHILE